"The Cure for Burnout Isn't Self-care"
Jennifer Moss observes that we are facing an epidemic. She's an award- winning journalist, columnist, and author of The Burnout Epidemic: The Rise of Chronic Stress and How We Can Fix It.
I will leave my highlight of the podcast and some research links that back up the information provided by Jennifer Moss – Author & Whitney Johnson, Podcast – Disrupt Yourself 299.
Stress is everywhere and we built tolerance to resist and use the stress. We can even admit that a certain level of stress is good to get things done. There
is a tolerance that is being develop through time. Also,
after taking brakes from the stressor, what ever it might
be, we come back to normal.
Now, Jennifer Moss says – "We are facing an Epidemic"
Do you know why? The detail is that going in and out of
different level of stress became the normal functioning
and interacting in every single business. With the help of
technology and the COVID phenomena for everybody
having to learn how to run their business from their
homes, apartment, Farms, apartment. Having to learn how
and keeping it up with the business itself the level of stress was not only rising to the highest also staying at that level for so much more longer period of time. Now we work from home so we are on with our work 24/7 since February 2020.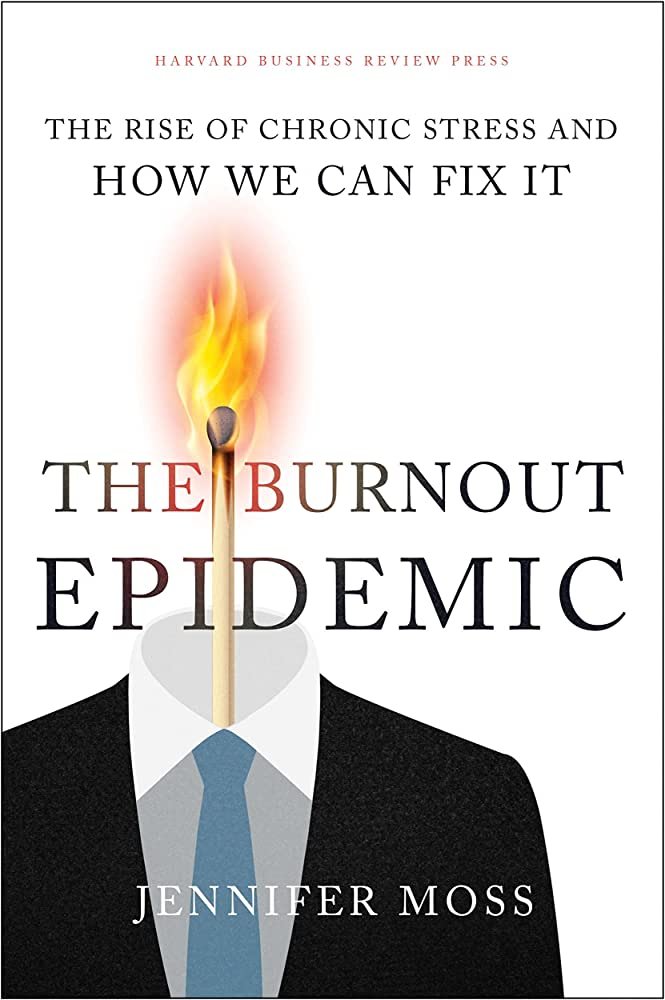 J. Moss – When you look at the trajectory of burnout, It's like little things happen. And when you go dip and then you go back to the point you dip again. But there's a point around 18 months or two years off that state where you hit a wall and it takes six months to two years to rebound. So, we don't want to get people to that point.
Did you know that it is a official Medical Symptom recognized by the "The World Health Organization" as a real health condition.
"This is an occupational phenomenon. This is workplace stress.
This isn't you not balancing your life."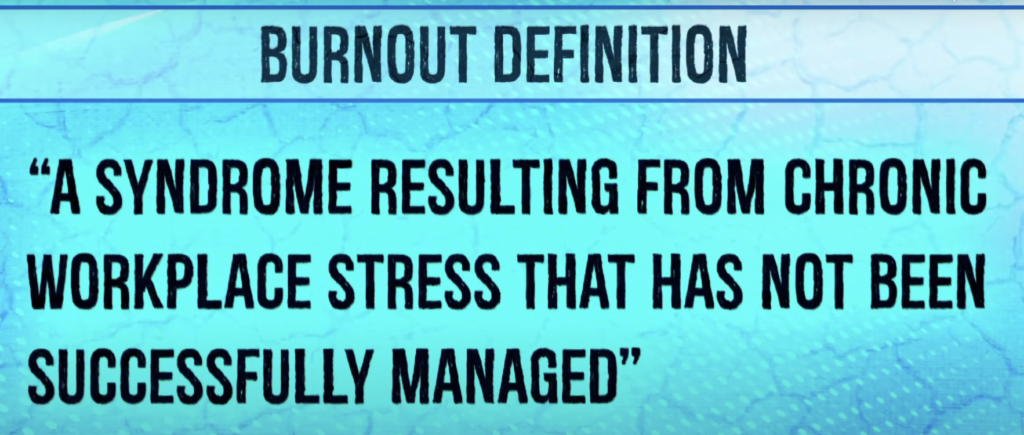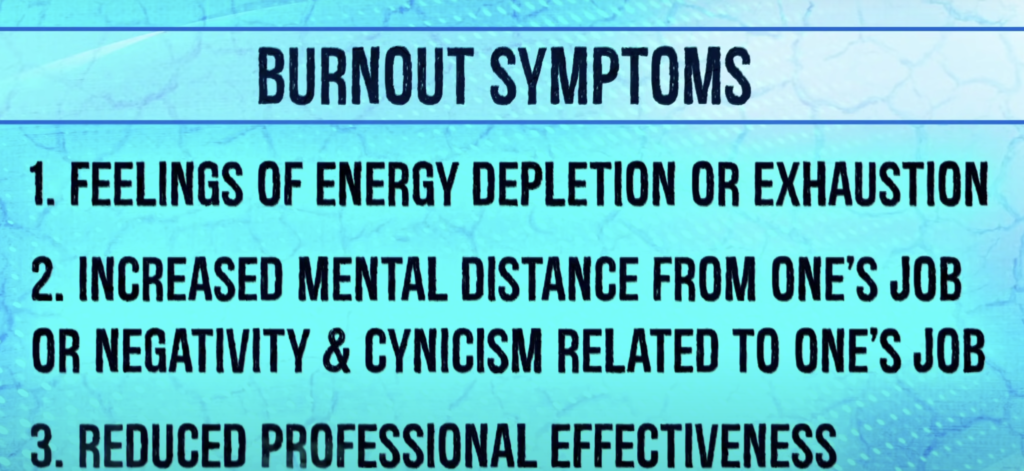 Three big signs 
1- Exhaustion,
2- Emotional distance from one's work. Disengagement 
3- High Levels of Cynicism.
… It goes for all from executives, therapist, nurses, social workers to entrepreneur too.
… Performance problems could be an indicator or Burnout Syndrome. How do we make sure that they have access to the tools that will help them to be dealing with the root causes of these performance problems?
What are one or two Systemic Reasons for Burnout? 
Six Causes
1- Legacy of overwork, unsustainable workloads
2- The lack of community, the loneliness and isolation. 3- Lack of rewards or recognition
4- Poor Relationships
5- Lack of Fairness 6- Values mismatch
More Overworked Industries 
– Health Care
– HighTech 
– Finances
What is Next
Burnout prevention (10)
Burnout Level classification
Burn Recovery, and Treatment Options
website. Jennifer-Moss.com. & Whitney Johnson